Who We Are?
Menno Schmidt
Mr. J.M. Schmidt has registered the following principal (and secondary) legal practice areas in the Netherlands Bar's register of legal practice areas (rechtsgebiedenregister):
Based on this registration, he/she is required to obtain ten training credits per calendar year in each registered principal legal practice area in accordance with the standards set by the Netherlands Bar.
Current position:
Lawyer and founder of SCHMDT Advocatuur
Lawyer in Leiden (2001) and lawyer in Vienna (2013).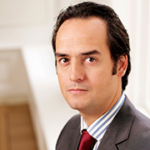 Menno conducts legal proceedings concerning civil law and business law subjects.
In addition, Menno particularly provides advice in negotiations and the setting up of various IT related service contracts, such as software development contracts, licensing contracts, distribution agreements, operational and joint venture agreements, demergers of partnerships and other commercial joint ventures. Menno is regularly appointed as arbiter by the Chamber of Commerce in all kinds of business law disputes. Since 1 April 2009
Menno also practices law on a shared basis in Vienna, Austria, where he supports parties with regard to (disputes about) various international commercial transactions between Austria and the Netherlands.
Brief CV
Menno studied Dutch law at the University of Utrecht and also studied in Vienna. After his study Menno was employed as clerk to the courts in Vienna and was subsequently employed as trainee lawyer at Schubert Rechtsanwälte in Vienna. He was also appointed as a legal expert by the Handelsgericht in Vienna to advise on agency law problems under Dutch law.
From 2001 Menno Schmidt has worked as a lawyer in the Netherlands and in succession worked for Russell Advocaten and Van Rossem Advocaten in Amsterdam.
In 2004 Menno followed a specialist course on information technology law. From 2006 until the end of 2012 Menno was attached to Croon Davidovich Advocaten in Amsterdam as fellow founder and partner.
Since May 2009 Menno has been a member of the board of directors of the Chamber of Commerce for Austria in Vienna.
In addition to working at the Leiden branch, Menno also has offices at and works together with Schubert Rechtsanwälte, Reisnerstrasse 40 in 1030 Vienna.
Menno Schmidt is member of the Dutch Association in Vienna and
the Amsterdam art association Arti et Amicitiae.
---
Hans Mathijsen
Of Counsel
Hans Mathijsen (1957) has studied in the Rijksuniversiteit Leiden (University of Leiden) and completed his studies there in Liability in Negotiations. He was sworn-in as an advocate and procurator litis in Amsterdam in 1985. His practice includes the provision of legal services to companies and private individuals, particularly in the field of commercial law; he has an internationally-oriented practice.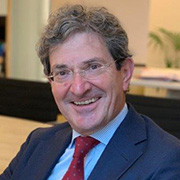 Particular areas of attention in this connection are cross-border relations with Belgium and Dutch-German relations. After further studies in Germany, he was admitted in 1998 as an advocate in Germany and member of the Bar in Düsseldorf. In 2004, he was also admitted to the Bar of the Higher Regional Court of North Rhine-Westphalia.
He is a member of various lawyers' associations, the Dutch-German Advocates Association, the German Lawyers Association DAV, and the International Union of Advocates. As an active reserve ¬ officer (Military Legal Corps), he is attached to the Ministry of Defence.
Hans is active as arbitrator with the Dutch-German Chamber of Commerce.
Phone:
+31 (0)20 320 03 60
E-mail:
mail@schmdt.nl
---
Prof. Dr. A. (Aernout) H. J. Schmidt
Specializations: (Assessing) specifications of (innovative) ICT services for feasibility within the legal frameworks of procurement law, where necessary from a multidisciplinary perspective.
Positions:
Owner of Dotlegal.nl
Of counsel bij SCHMDT advocatuur.
Professor emeritus Law and Computer Science at Leiden University.
Short resume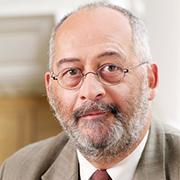 I am Aernout Schmidt (born in Enschede in 1945). I studied Dutch law at Utrecht University — after completing my military service with the Royal Dutch Navy. Since a period of working as a scientific programmer at the Universities of Utrecht, Amsterdam and Leiden (1969-1985) I became scientifically active in the field where law and the information society overlap. After my retirement in 2010, I have been focusing on analyzing complex adaptive social systems and on deploying the tools that can support such analysis. I have a personal blog for some time now and have made much of what I have written available on the net. My area of expertise is unusual for a lawyer, but in many cases quite useful. At SCHMDT advocatuur I contribute to think-tank services and ad hoc advice.