Who We Are?
Menno Schmidt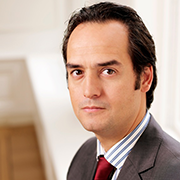 Current position:
Lawyer and founder of SCHMDT Advocatuur
Lawyer in Leiden (2001) and lawyer in Vienna (2013).
Menno conducts legal proceedings concerning civil law and business law subjects.
In addition, Menno particularly provides advice in negotiations and the setting up of various IT related service contracts, such as software development contracts, licensing contracts, distribution agreements, operational and joint venture agreements, demergers of partnerships and other commercial joint ventures. Menno is regularly appointed as arbiter by the Chamber of Commerce in all kinds of business law disputes. Since 1 April 2009
Menno also practices law on a shared basis in Vienna, Austria, where he supports parties with regard to (disputes about) various international commercial transactions between Austria and the Netherlands.
Brief CV
Menno studied Dutch law at the University of Utrecht and also studied in Vienna. After his study Menno was employed as clerk to the courts in Vienna and was subsequently employed as trainee lawyer at Schubert Rechtsanwälte in Vienna. He was also appointed as a legal expert by the Handelsgericht in Vienna to advise on agency law problems under Dutch law.
From 2001 Menno Schmidt has worked as a lawyer in the Netherlands and in succession worked for Russell Advocaten and Van Rossem Advocaten in Amsterdam.
In 2004 Menno followed a specialist course on information technology law. From 2006 until the end of 2012 Menno was attached to Croon Davidovich Advocaten in Amsterdam as fellow founder and partner.
Since May 2009 Menno has been a member of the board of directors of the Chamber of Commerce for Austria in Vienna.
In addition to working at the Leiden branch, Menno also has offices at and works together with Schubert Rechtsanwälte, Reisnerstrasse 40 in 1030 Vienna.
Menno Schmidt is member of the Dutch Association in Vienna and
the Amsterdam art association Arti et Amicitiae.
Prof. Dr. A. (Aernout) H. J. Schmidt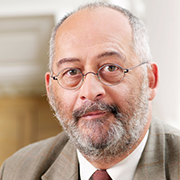 Specialisations: (Assessing) specifications of (innovative) ICT services within legal frameworks of procurement law, where necessary in multidisciplinary groups.
Positions:
Of counsel at SCHMDT Advocatuur
Of counsel at Corvers Procurement Services B.V.
Professor (emeritus) of Law and Information technology at eLaw@Leiden at the University of Leiden.
Brief CV
Aernout Schmidt (born in Enschede in 1945) studied Dutch law at the University of Utrecht and – after performing his military service at the Dutch Royal Navy and after having worked as scientific programmer at the universities of Utrecht, Amsterdam and Leiden in the period from 1969-1985– in 1985 was appointed as a scientific staff member at the department of Law and Information Technology (later eLaw@Leiden) at the Leiden Faculty of Law. In 1987 he published a doctoral thesis called "Pallas ex
Machina" in which he showed that informal systems are more helpful to describe and understand what the mechanisms are that have actually determined the dynamics of ministerial policy with regard to release on licence in the long (1915-1985) and short (1975-1985) term. Since 1988 he has been university senior lecturer at eLaw@Leiden under the supervision of Prof. Van den Herik and Prof. Franken, the latter of whom he succeeded as professor in law and information technology in 2003. In 2010 he was granted emeritus status, but remained in his unsalaried position at eLaw for one day per week where he keeps various doctoral candidates under his wing. In the years 2011-2013 (together with F.A.M. Van der Klaauw-Koops, LL.M.) he is chairman of the diversely composed writing group who on instructions of the Minister for Economic Affairs formulate the supporting policy for procurement of supplies and services.
Aernout Schmidt focuses his research on interdisciplinary methods for design and evaluation of effective regulation systems for the short (projects) and long (policy) term. This work created Legal Requirements Engineering as method. On this subject he published, together with Stephan Corvers: Aanbesteding en innovatie: juridisch handboek functioneel specificeren van aanbestedingen [Procurement and innovation: legal manual on functional specifications of procurement], at Sdu in 2009. He has applied this method successfully many times with regard to advice on procurement practice. He does this work as 'of counsel' at SCHMDT Advocatuur in particular if it concerns the assessment of specifications of concept-offers, from the business community made in response to a demand formulated by a contracting authority.
When it concerns the assessment of specifications of concept-orders that are to be published by a contracting authority in procurement documents Aernout Schmidt acts as 'of counsel' at Corvers Procurement Service B.V.